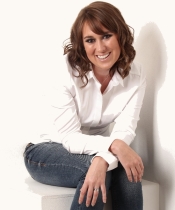 Victoria was born in High Wycombe, Buckinghamshire and attended Downley Middle School and The Wye Valley School, Bourne End.
Qualifications & Training
MA Applied Theatre, Education and Community Studies, achieved at the Central School of Speech and Drama, London. She trained at Middlesex University attaining a BA Honors Degree in Drama, Theatre Studies with Performing Arts. She also trained at the Henley College where she was awarded a BTEC National Diploma in Performing Arts.
Awards
She has attained LAMDA examinations to LLAM status and subsequently teaches under the English Speaking Board Syllabus. In 2002 was awarded the John Allen Award for Best Performance as Sally Brown in Me and My Girl.
Teaching & Theatre Experience
Victoria has taught Yr 3 Drama and Performing Arts at The Downley School, High Wycombe, Buckinghamshire for four years, additionally, combining this with extra curricular drama groups based at the school and Feltham Hill Junior School, Surrey.
In 2009 Victoria choreographed the dances for the Echoes 3 project at The Royal Albert Hall, working with 700 children from the surrounding Buckinghamshire County schools. In 2008 she choreographed a dance piece for The Downley School to take part in the collaborative Energize show based at the Wycombe Swan. In the same year she also choreographed the junior winning dance for The Downley School in the regional Red Cross Dance for Life Competition.
Theatre
As a choreographer, Victoria's credits include; Razzle Dazzle (K.L.L.O.C), My Fair Lady and the Musical Jubilee Concert (K.L.L.O.C), Camino Real and the TIE performance of Something Else. As a director her work includes: A Midsummer Night's Dream, The Fantastic Mr Fox, Charlie and the Chocolate Factory, Oliver!, The Blind , The Woman and as assistant Director and Co-writer: Never Ever After. Her most recent performing credits include; Hermione (The Winter's Tale),Dancer (Mardi Gras Challenge, Sadlers Wells), Mother( Six Characters In Search Of An Author), Arkadina (The Sea Gull), Sally Brown (Me And My Girl), Chorus Leader (Antigone, Greece Tour), Angela (Abigail's Party), Louise Bigelow (Carousel), Narrator (The Trial), Cinderella (Cinderella), Dance chorus (Jesus Christ Superstar), Joan (Sexual Perversity in Chicago), Ermingarde (Hello Dolly) Nurse Nakamura (One Flew Over The Cuckoo's Nest) and Swing (Little Shop Of Horrors). Throughout her training, backstage skills include; costume design and Deputy Stage Management.
Within the industry,her experience has included working alongside and attending workshops with The Royal Shakespeare Company, The Globe Theatre, Oily Cart Theatre Company (focusing upon children with complex disabilities - Profound and Multiple Learning Disabilities and Autistic Spectrum Disorder, and very young audiences, 6 months- 2 years), Graeae Theatre Company (working with children and young adults with special needs and disabilities) and Geese Theatre Company (who specialize in rehabilitation theatre for offending behavior). Victoria has extensive experience in Theatre-in-Education, adapting and devising TIE projects and working as a Shakespeare facilitator for Shakespeare 4Kidz. In 2000 she gained behind the scenes studio experience working on Gloria Hunniford's Open House, Channel 5 show at Pearson Television Studios, London.